If you are involved in a car accident, there are a few things that should do to protect yourself and your legal rights.
In this blog post, we will discuss what those steps are.
Immediately After a Wreck
After an accident, there are a lot of things to think about.
It can be overwhelming and you may not know where to start. You may have a lot of questions, such as:
Should I file a police report?
Do I need to call the insurance company?
Should I call the other's driver's insurance company or make a claim with the other driver's insurance company?
Should I give the other person my driver's license number?
Should I give a statement to the other driver's insurance company?
How does the claims process work?
When can I leave the accident scene?
How do a get a copy of the police report?
An experienced lawyer can help answer those and any other questions you may have.
A lot depends on the nature and circumstances of the car accident, whether people have been hurt and if there are serious injuries.
By following some simple steps, you can help ensure that you protect yourself and your loved ones and get the help you need.
Accident scenes can be very confusing. One of the first and most important steps involves calling law enforcement and emergency medical services (paramedics).
Before worrying about the claims process, property damage, or when to file a car insurance claim, protect yourself. Do what you can to prevent additional damages and injuries to yourself and others.
Secure Children, Pets, Elders, and Disabled Individuals
Taking care of people impacted by the accident is imperative. There will be time enough to file insurance claims and consult with personal injury lawyers.
Protect your safety and that of your loved ones.
Then check on the welfare of others involved in the wreck.
If the accident is very minor and if you are able to move your vehicle safely out of traffic, do so.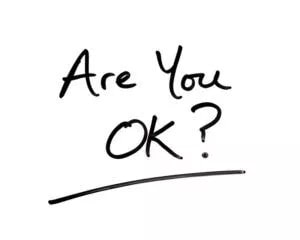 If not, stay in the car with your seat belt fastened until emergency responders arrive. Standing on the side of the road can be incredibly dangerous and possibly life-threatening.
Accidents happen when people are distracted by emergency equipment and personnel. Following the collision and after vehicles have stopped moving, rubbernecking can cause secondary wrecks and additional serious injuries.
Make sure to turn on your hazard lights (emergency blinkers).
After an auto accident, do not leave the scene of the accident until law enforcement arrives and releases you.
While you are waiting for help, find your car insurance card, your vehicle registration, and your driver's license.
Have it ready to give to law enforcement.
That information is often needed to complete a police report.
Calling an Ambulance or Law Enforcement Agency
We think calling the police and emergency responders (EMT, fire department) is the best option if you are unsure about what to do.
Duty to Stop and Render Aid Law in NC
When there are injuries, it is critical that emergency responders are called right away so that those injured can get the care they need and transport them to the hospital for treatment.
In the event, that there are no injuries, but damage has been done to property or someone else's car, then it is still important to take this step so that an accident report can be made by law enforcement officers.
An accident report can be a valuable document when filing an insurance claim or personal injury lawsuit, so make sure that you get one before leaving!
Check for Injuries
Be sure that no one has been injured in the accident. Check yourself for injuries.
After a wreck, adrenaline surges. You may be injured and not even know it or realize the severity of your own injuries.
If you or anyone else is injured, it's best to have paramedics assess your condition and treat any injuries at the scene of the accident.
Let the professionals on-scene assess your condition and make recommendations about emergent treatment.
If EMTs recommend transport to the hospital for further diagnosis and treatment, follow their advice.
It's best to have law enforcement officers assess how the accident occurred, determine the at fault driver, and write an accident report about what happened as soon after a crash as possible.
Exchange Information and Document the Crash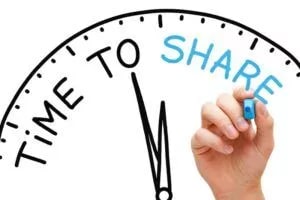 If you are able, exchange car insurance information with other drivers involved in the crash.
Be sure to get the names, addresses, and phone numbers of anyone who was present at the scene and a witness to what happened.
Obtain insurance company contact information for any vehicles involved in the accident as well as driver's license and vehicle registration information.
That may include:
Information about where the accident occurred (street name, address, etc.)
Whether other vehicles are covered by car insurance,
The name of the other at fault driver's insurer – Take a Picture of the Insurance Card
The policy number for the auto insurance company / other driver's insurer
Driver's license numbers
Police report number
License plate number type
Take pictures of the accident scene, vehicles involved, and injuries if possible. Be careful (and safe) in doing so.
It is very important to have all of this information as it can help with your insurance claim and potential litigation.
If you are unable to take any photos yourself, ask someone else at the scene to do so for you.
Do not admit fault or apologize. Wrecks and their causes can be incredibly complex.
Wait until you have had a chance to speak with an attorney before admitting anything.
Car insurance companies and their insurance adjuster are not necessarily there to help you.
An attorney can help protect your rights and ensure that you aren't taken advantage of by the insurance company.
Decide whether to file a claim
Accident victims often wonder if they should file a claim with their own auto insurance or just pay for the damages themselves.
Many policies in North Carolina have some level of personal injury protection that is part of the insurance policy.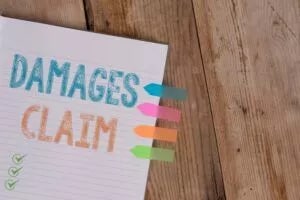 There also may be something called MedPay (for certain medical bills), and rental car coverage.
If the at fault driver is not insured, you may have uninsured motorist coverage.
We think it's smart to have an attorney handle any negotiations and discussions about personal injury protection and potential litigation involving the other driver.
The other driver's insurer may insist that you speak directly with them about the accident, but be very careful.
The other driver's insurer may try to get you to admit fault or take a lowball offer for damages.
It's a good idea to have an experienced personal injury attorney on your side, representing your interests, and ensuring that you are fairly compensated for your losses.
Determine What Insurance Coverage Would Apply to You
Every vehicle in North Carolina is required to be covered by some type of insurance or have financial responsibility (self-insured).
In fact, failure to carry insurance and/or "financial responsibility" is a criminal offense in NC.
Insurance may help pay for your medical expenses, lost wages, and other related costs if you are injured in an accident.
If the other driver doesn't have any insurance or if their policy doesn't fully cover your damages, you may need to file a claim with your own insurance company.
Reporting a Car Accident vs. Filing a Claim
When you report a car accident to your insurance company, it is different than filing a claim.
What is a "Reportable Accident" under NC Law?
Reporting an accident simply notifies your insurer that an incident occurred and they will open an investigation.
Filing a claim means that you are formally asking an insurance company to pay for damages that resulted from the accident.
It's important to understand the difference so that you can make an informed decision about what steps to take next.
What Happens if There Is No Police Report for a Car Accident?
If you are in an accident and call the police; chances are they will prepare an accident report if there are more than very minimal damages.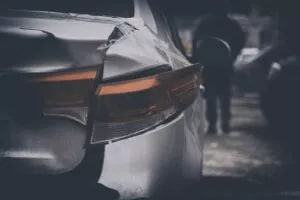 If a law enforcement officer is unable or unwilling to write up an accident report, we recommend that you take pictures of the scene and vehicles involved and obtain contact information from any witnesses at the scene.
Filing an Insurance Claim When You're Not at Fault
If you are in an accident and the other driver is at fault, you may be wondering if you need to file a claim with your insurance company.
The answer depends on a few factors, such as whether or not the other driver has insurance and the amount of damage done to your vehicle.
How to File an Insurance Claim
Generally speaking, unless the damages are very minor, it may be necessary for all parties involved to file claims with their respective insurance companies and/or put them on notice of an accident resulting in damages.
What Happens if You Delay Reporting a Car Accident?
If you have been involved in an accident that is more than a very minor fender-bender, it is a good idea to report it immediately.
You may think that you don't need a lawyer or another party involved, but waiting too long could result in the loss of important evidence and witnesses.
It's also possible for other parties involved (such as insurance companies) to deny your claim if they think you're at fault and are trying to escape responsibility by delaying.
North Carolina is a Contributory Negligence state.
If you aren't sure whether your accident is serious enough for reporting or not, it is better safe than sorry when dealing with these matters as there could be legal ramifications down the road from failing to report something immediately after an incident occurs.
Starting an Auto Insurance Claim
You may not need to call the police if there were no injuries or damage done to another person's property, but it is still a good idea for you to notify your insurance company about what happened so that they can start investigating the incident and determine fault.
If someone else was at fault, then this will help them handle their claim as well (if they don't already have insurance).
The sooner you contact your auto insurance provider after an accident occurs, the faster things will get resolved and paid for by them. You can also file a claim online through most company websites if there was no damage done or injuries sustained during the crash.
Remember, it is always better safe than sorry when dealing with these matters and by following the tips above, you can help ensure a smooth claim process.
Do I Need a Lawyer?
If there are injuries and significant property damage caused by an accident, then it's a good idea to speak with lawyers about your case.
The process of filing claims can seem daunting at first but having someone who has been through this before can make things easier for you.
Lawyers understand the processes involved in filing claims and obtaining a fair recovery after a wreck.
A car accident can be deceptively complex. Even if liability (fault) is clear in your mind, litigation is sometimes necessary.
That's true in some cases even after the person who caused the accident said, "I'm sorry. It's all my fault."
Collecting the Right Information
It is important to gather as much information about the other party as possible.
It may be difficult, but try not to get angry with them and remain calm so that you can collect their insurance details (name/phone number), license plate number, or any other identifying factors such as a description of what they look like if there was no damage done to their car.
Ask for information from the other driver, passengers in all vehicles, and witnesses to the car accident:
Full Name, Address, and Date of Birth
Driver's License Number
Other driver's Insurance Company Name and Policy Number
Telephone Numbers – Cell Phone, Office, Home
Email Addresses
If you can get a picture of the person or car, that would be ideal.
All of this information may come in handy in the claims process and if you are required to take legal action at some point down the road.
Don't Make Deals
Do not negotiate with or make deals with drivers who do not have insurance.
If you are injured and must seek medical treatment, make sure that an ambulance is called to the scene as soon as possible so they can transport those people needing care in order to receive proper attention at a hospital where there will be doctors on duty waiting for them.
It's also important when dealing with these types of situations to contact an experienced car accident lawyer as soon as possible.
Filing a Lawsuit
If the driver who hit you does not have insurance, or if their policy doesn't cover your damages, you may need to file a lawsuit in order to get compensation for your injuries and losses.
This is definitely something that we think should be handled by an experienced car accident lawyer.
They will be able to advise you on the best course of action and help guide you through the legal process.
Shelby Accident Lawyers – Teddy, Meekins, and Talbert PLLC
If you would like more information about what to do after an accident, please call us or contact us online for a consultation – we are here to help.
A native North Carolinian and a fourth-generation lawyer, Ralph W. Meekins literally had the desire to help those who are not able to help themselves as well as to be a practical life adviser to people in his blood.