"David Teddy was more than worth the money... he actually took the time to listen."

- Rosslyn S.

"David Teddy and his assistant treat you like family... I consider them the best in Cleveland County, maybe the best in all of NC."

- Kristina B.

"David is the finest attorney that I have had the pleasure to meet."

- G. C.

"David Teddy and his team are outstanding!!! WORTH EVERY PENNY!"

- Nicholas D.
Buy David Teddy's North Carolina DWI Trial Notebook
This publication covers the relevant laws for representing clients charged with DWI in North Carolina and provides a step-by-step trial notebook.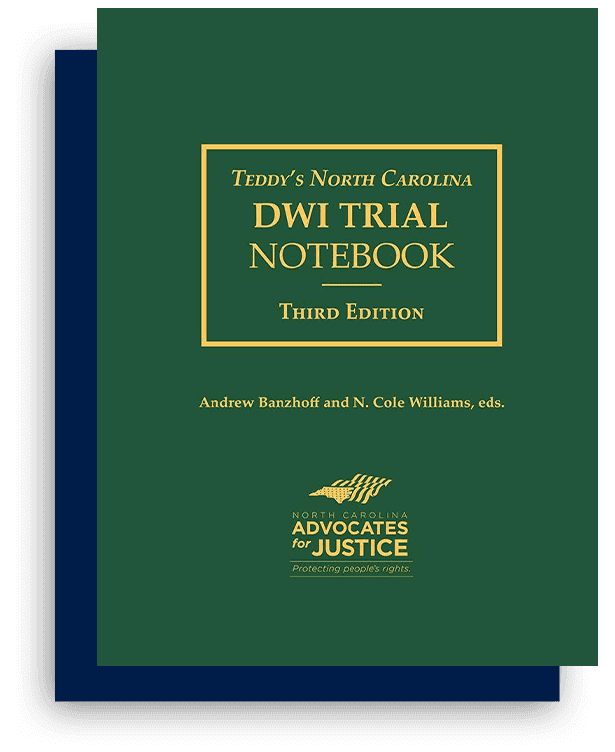 Contact Us Today
Get Our Experience on Your Side