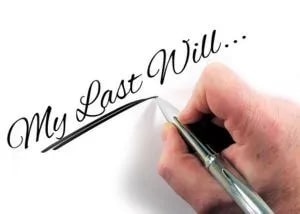 Probate is the court process in which a deceased person's will is proved in court and determines the administration of that person's estate. Multiple parties may have an interest in the probate process, including executors, personal representatives, possible heirs, and creditors.
Many of the people involved in a probate proceeding immediately want to know how long the legal process will take. It can be difficult to determine with any certainty how complicated a case might become because of unique aspects of the estate. In North Carolina, probate matters are handled by the Clerk of the Superior Court in the county in which the decedent resided.
If you are preparing to enter the probate process in North Carolina, you could benefit from having legal representation. An experienced attorney will know what paperwork needs to be filed and how to help you resolve specific issues.
Teddy, Meekins & Talbert, P.L.L.C., helps families throughout North Carolina with the probate process. Call us or fill out an online contact form to have our lawyers review your case and answer your legal questions.
When Is Probate Required?
Probate is generally required in North Carolina only when a decedent owned property in their name alone. Assets that were owned with a spouse, for which beneficiaries were named outside of a will, or held in revocable living trusts, generally do not need to go through probate.
People can avoid having their will go through probate with proper estate planning.
How Does the Probate Process Work in North Carolina?
The executor of an estate named in a last will and testament generally opens a probate case by submitting the will to court. The legal heirs must be identified and located, and creditors must also be notified.
Creditors have 90 days from the date of publication of the notice of probate (usually done in a local newspaper advertisement) to file claims against the estate. Creditor claims are reviewed and paid out of the estate.
Any challenges to the will must be litigated in court, and federal estate tax returns may need to be prepared in some cases. Assets will finally be transferred to the legal beneficiaries.
How Long Does It Take to Get through the Probate Process?
The length of time that a probate proceeding may last is difficult to determine, but people should generally assume that it will take at least four months. Creditors must be given 90 days, which alone accounts for a three-month period.
The probate hearings most likely to be contested are typically estates of greater value or complexity.
Contact Teddy, Meekins & Talbert, P.L.L.C., for Help with Probate in North Carolina
Do you have concerns about how your interests will be protected during the probate process in North Carolina? You should retain legal counsel for assistance with all probate matters to achieve the best possible outcome.
Teddy, Meekins & Talbert, P.L.L.C., has an attorney who is Board Certified in Civil Trial Advocacy by the National Board of Trial Advocacy and two Board Certified Mediators. You can have our lawyers provide a complete evaluation of your case as soon as you call us or contact us online to schedule a consultation.
Her strong belief in helping others is also evident is her time away from the office where she spent 15+ years mentoring hundreds of teenagers throughout Cleveland County who aspired to become attorneys, work in law enforcement and live as productive members of society by serving as a Volunteer Judge in the Cleveland County Teen Court Program.