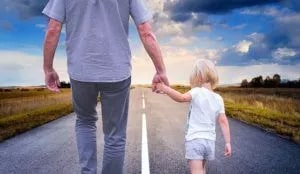 If a child is left without parents able to responsibly care for them, or an adult becomes incapable of making decisions on their own behalf, appointing a guardian may be necessary to keep them safe and healthy.
The guardianship process can be complicated. If you are interested in pursuing it, enlist the help of an experienced family law attorney. The North Carolina firm of Teddy, Meekins & Talbert, P.L.L.C., can help you and your family determine the most beneficial guardianship arrangement. Call us or contact us online today for more information.
What Is Legal Guardianship?
Guardianship gives someone the right to make decisions for a child or an incapacitated adult, often elderly adults or adults with mental disabilities.
Guardianship is different from custody. Custody gives the custodian the right to make decisions on behalf of the child (legal custody) and have physical control over the child (physical custody). Guardianship only gives the guardian the right to make decisions. Sometimes, a guardian can make only specified decisions, such as medical or financial, and may need court approval to do so.
How Long Does Guardianship Last?
Guardianship can be permanent or temporary, depending on the situation.
If you are given guardianship over a minor child, the guardianship will automatically end when the child turns 18. If you become the guardian of a temporarily disabled adult, you can sever the guardianship when the adult becomes able to make decisions on their own behalf again.
However, if you are the guardian of a permanently disabled adult, the guardianship may last for the duration of the disabled adult's life. To end the guardianship of an adult, you will have to file a petition with the court.
What Are the Responsibilities of a Guardian?
Becoming a guardian is a major responsibility. Though guardians are not officially financially responsible for their ward, except in the case where the ward is a minor child whose parents are deceased or have had their parental rights terminated, most guardians still end up taking on financial burdens as a matter of practicality.
Depending on your situation, you may be required to make difficult medical and financial decisions for your ward. You will also have to accept full responsibility for your ward's actions.
What Is the Process to Grant Someone Guardianship?
Granting guardianship is a complicated legal process that requires going to court. The steps are generally as follows:
Fill out required forms. These may include the Petition for Appointment of Guardian of Minor, Child Custody Affidavit, Affidavit of Petitioner for Appointment of Guardian of Minor Alleging Intolerable Living Situation, Acceptance of Guardianship, and Statement Concerning Public Assistance.
File the forms. You can mail or hand deliver them, and you should keep at least one copy for yourself.
Notify other parties. These parties may include the parents of a minor child, the minor child if they are over 14, and any previous caregiver.
Probate court hearing. If everyone is in agreement about the guardianship, this step should be simple. However, if anyone contests the guardianship – such as the parents of a minor child or the adult children of an allegedly incompetent adult – then this can be an arduous step. The main task of the hearing is to decide whether the guardianship is in the proposed ward's best interests.
Receive approval or denial. The judge will decide whether to grant the guardianship after the hearing. If approved, the guardian will file an Acceptance of Guardianship if they have not done so already.
How long this process takes and how difficult it is will depend on the facts of your case.
Asking a Family Law Attorney for Help
Having an attorney can be very helpful for establishing guardianship. An attorney will understand which forms are necessary, how to fill them out and file them properly, and what evidence to bring to the probate court hearing in order to ensure that the entire process goes smoothly. Without an attorney, you risk making crucial errors that can prevent a guardian from being appointed, leaving a vulnerable child or incompetent adult without help.
For assistance with guardianship arrangements in Shelby and across North Carolina, turn to Teddy, Meekins & Talbert, P.L.L.C., for help. To learn more about how we can assist you and your loved ones, contact us today by phone or online.
A native of Lincoln County, Meredith A Shuford is proud to work for the people in the community where she was raised and has chosen to raise her family. Ms. Shuford's desire to assist those in crisis is paramount to her decision to focus on family law.