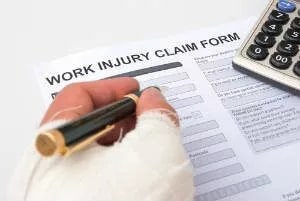 Being injured at work can leave an employee feeling powerless and out of options. What many North Carolina residents don't realize is that for the most part, companies that hire three or more employees are usually required to obtain workers' compensation insurance or to self-insure. This means that the company will help absorb the costs of treating a work-related injury or an occupational illness.
Unfortunately, filing a workers' compensation claim can be difficult, so if you or a loved one has been injured in the workplace, it is critical to contact an experienced workers' compensation attorney who can assess your claim and help you fulfill all necessary procedural requirements.
1. Get Medical Help Immediately.
Pursuant to guidelines presented by the North Carolina Industrial Commission (NCIC), the first thing that employees who suffer a work-related injury should do is seek medical treatment. Some employers have on-site medical professionals to help serve the needs of their employees, while other companies have a designated off-site health care provider to treat injured workers.
If these options are not available, an injured employee should obtain medical treatment appropriate for his or her needs, which could include examination by a family doctor or assistance from emergency room staff.
2. Tell the Doctor Your Injury Is Work-Related.
While undergoing an examination, it is very important for employees to explain to the doctor how and where the injury occurred, that it took place while they were performing a work-related task, and the name of their employer.
This helps ensure that a patient's employer, and not the employee, receives the hospital or doctor's bill.
3. Notify Your Employer as Soon as Possible.
Employees should notify their supervisors of their injuries as soon as possible after the accident and provide written notice explaining the incident no later than one month after the accident. A brief description of the injury as well as the date of the accident is usually enough information to satisfy this requirement.
4. Your Employer Has a Responsibility to Submit Workers' Compensation Forms.
According to the North Carolina Industrial Commission, once an employer receives notice of a workplace injury, the employer is required to submit necessary forms to its insurer and the NCIC, which administers the state's workers' compensation program.
If an employer refuses to follow the appropriate procedures, injured workers may submit the forms themselves as long as no more than two years have passed since the accident
5. Your Employer Can Direct Your Medical Treatment.
Once all of the necessary information has been provided to the NCIC and the claim has been reviewed, an injured employee may be eligible to receive medical treatment and compensation for any lost wages under N.C. workers' compensation laws.
Employers and their insurance companies direct medical treatment, which means that employees may need to receive treatment from a particular doctor.
6. There Is an Option to Choose Your Own Doctor.
Employees are permitted to change doctors, although they must first receive approval from the NCIC before doing so. This is very important because employers and insurers are not required to pay for medical treatment received from another physician unless written permission was previously granted by either the NCIC, the insurer, or the employer.
7. Workers' Compensation Covers More Injuries Than You May Think.
Some of the most common work-related injuries are caused by heavy lifting or repetitive movements, such as typing, although these are by no means the only types of injuries that an employee can suffer while at work. Workers' compensation benefits are often awarded to help employees receive treatment for carpal tunnel syndrome as well as knee, wrist, and back injuries, although other employees may need more intensive care for injuries ranging from broken bones to certain types of cancer caused by toxic exposure.
8. Even If You Can't Go Back to Work Right Away, You May Still Get a Paycheck.
Some injuries and illnesses can take many weeks to fully heal, during which time an employee may not be able to return to work. Fortunately, North Carolina's Workers' Compensation Act accounts for this eventuality and requires that employees who have been unable to work for more than one week as a result of an injury receive two-thirds of their average weekly wage until they are able to return to work. According to the NCIC, for the year 2017, this weekly wage cannot exceed $978.
9. If you travel for medical treatment, you may be entitled to additional compensation.
Employees who were injured on or after January 1, 2016, and were required to travel 20 miles or more for medical treatment are entitled to compensation at 54 cents per mile.
10. You Have Rights to Compensation If You Are Permanently Impaired.
When an injury is so severe that it involves the partial or total loss of the use of a body part or makes it impossible for an employee to earn the same wages that he or she earned prior to the injury, the employee may qualify for permanent partial disability payments.
The amount received will depend on the rating given by the employee's supervising doctor, which the NCIC will take into account when determining the appropriate wage. For total and permanent disabilities, an injured employee will usually continue to receive two-thirds of his or her weekly wage.
11. If Your Workers' Compensation Claim Is Denied, You Can Appeal the Decision.
Employees have the right to request a formal appeal with the NCIC regarding an employer or insurer's refusal to provide benefits. Employees cannot be billed for medical treatment received even when a claim is denied until the appeals process has been completed.
12. You Can Report Your Employer for Not Carrying Workers' Compensation Insurance.
Employers who do not carry workers' compensation insurance or self-insurance can be reported by an employee to the NCIC Fraud Division.
13. An Experienced Workers' Compensation Attorney Can Help with Your Claim or Appeal.
Work-related injuries can take an extremely physical, emotional, and financial toll on injured employees and their families. In many cases, this is largely due to fears over the consequences of suffering a workplace injury and how the costs will be covered.
Receiving workers' compensation benefits can greatly alleviate some of this financial and emotional stress. So if you live in Shelby, Rutherfordton, Gastonia, or Lincolnton and were injured while at work, please contact Teddy, Meekins & Talbert, P.L.L.C., today to schedule a consultation.
Additional Workers' Comp Information