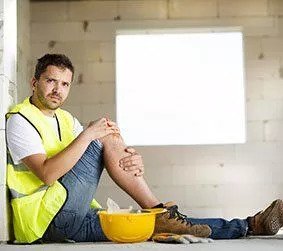 Workplace injuries are unfortunately common in North Carolina. In just one recent year, 71,500 nonfatal workplace injuries and illnesses were reported among North Carolina's private-sector employers, according to the Bureau of Labor Statistics (BLS).
While workers can be injured in a wide variety of ways, some types of workplace injuries are more common than others.
The most common workplace injuries in North Carolina include:
Falls. Especially common among construction workers, falls can result in broken bones, back injuries, traumatic brain injuries (TBIs), and even death.
Overexertion. A leading cause of workplace injuries, overexertion typically happens when a worker carries, lifts, pushes, or pulls a heavy object. It can result in strains and sprains, often in the back.
Back injuries. More than 1 million U.S. workers suffer a back injury each year, accounting for 20% of all manual labor job injuries, according to the BLS.
Neck injuries. These injuries can be devastating, causing problems for years. Types of workplace neck injuries include herniated disks in the neck, sprains and strains, contusions, lacerations, and whiplash.
Broken bones. A fracture, or broken bone, can leave a worker with lasting pain and numbness.
Burns. Contact with an open flame, and exposure to flammable chemicals, steam, and explosions can all cause painful burns.
Repetitive stress injury. Repetitive motions such as typing on a computer can strain muscles and tendons, cause back pain, create vision problems, and lead to carpal tunnel syndrome.
Head injuries. Severe injuries to the head can cause a traumatic brain injury (TBI), which can greatly impair a worker's ability to function. Symptoms may include difficulty walking and talking, dizziness, memory loss, and sensitivity to light and noise.
Workers' Compensation in North Carolina
If you were injured at work or while engaging in work-related activities, you may be entitled to workers' compensation benefits. Workers' compensation provides benefits for workers who were hurt at work, regardless of fault.
Even if your employer was not responsible for your injuries – or if you did something careless – you can still file for workers' compensation benefits. Through this claim, you can recover money to pay for your medical expenses, partial replacement of lost wages, and other losses resulting from the accident.
Third-Party Workplace Injury Claims
If someone other than your employer or a co-worker contributed to your accident, you may be able to file a personal injury claim against them based on negligence, in addition to recovering workers' compensation benefits.
Some common situations where third-party claims may be an option include motor vehicle accidents, slip and fall accidents on another property, and incidents involving third-party contractors on construction sites.
How to Protect Yourself on the Job
Here are four ways to protect yourself in the workplace:
Stay alert. If you see unsafe conditions, be sure to report it to management immediately.
Obey signs. Safety signs should always be posted in hazardous areas. Let a manager know if you see a need for a sign where one doesn't exist.
Understand the risks. Get familiar with all the potentially dangerous materials at your job, such as chemicals and machinery. Don't take on any potentially unsafe tasks for which you haven't been trained.
Wear appropriate attire. Dress codes are often designed to help keep workers safe. Adhering to the dress code and wearing items such as safety goggles and hard hats can decrease your risk of injury.
Unfortunately, even the most diligent worker can still sometimes get involved in a workplace accident. If this has happened to you, get legal help.
How Can Teddy, Meekins & Talbert, P.L.L.C., Help Me?
At Teddy, Meekins & Talbert, P.L.L.C., our attorneys are ready to help you seek the compensation you deserve after a workplace injury. Contact us now for a consultation and claim review.
A native North Carolinian and a fourth-generation lawyer, Ralph W. Meekins literally had the desire to help those who are not able to help themselves as well as to be a practical life adviser to people in his blood.