It's the most wonderful time of year, and that means it's time to hit the road!
Before you head out on a holiday road trip, make sure you brush up on these essential safe driving tips.
Plan Ahead!
Make sure to check the weather forecasts for any part of your route that may be prone to snowfall or icy conditions, and winter weather.
Weather conditions can be different if you're going through the mountains or traveling north, where winter driving is a normal part of the holiday season.
We recommend you throw some safety items in your trunk for holiday travel, including:
If you have holiday travel plans, it's smart to be prepared for any eventuality.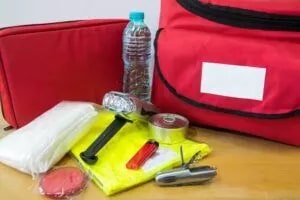 Account for Extra Traffic
During the holiday season, there is an influx of drivers on the roads, which can slow down your travel time significantly.
Leave early and take breaks when needed!
This is especially important if you'll be taking a long car ride with children – give them regular breaks and don't push them too hard.
Give Yourself Breaks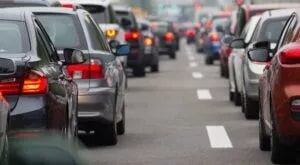 In the hustle and bustle of getting ready for the holiday season, it's easy to get off schedule.
Staying up late, packing, and then getting up early the next morning to hit the road before traffic can really put a strain on you.
The U.S. Department of Transportation / National Highway Traffic Safety Administration estimates up to 20% of traffic deaths may be attributable to drowsy driving.
NHTSA further estimates that approximately 32 people in the U.S. die in drunk driving wrecks every day. That's about 1 person every 45 minutes.
Drive Defensively – Driving Safety Tips
Exercise safe driving techniques:
Check Your Vehicle Before You Go
Safe driving starts before you get in the car and behind the wheel this holiday season.
Check the oil level, look for any visible worn or loose parts, and check tire pressure and tread depth.
Understanding the Accident Claim Process
Make sure all of your fluids are topped off and that you have a full tank of gas before heading out on holiday road trips!
Additionally, drive with caution during the winter months as roads can become slippery due to snow or ice buildup – take extra care when turning corners so as not to slide off the road.
Most importantly, stay safe and enjoy your holiday season travels!
A native North Carolinian and a fourth-generation lawyer, Ralph W. Meekins literally had the desire to help those who are not able to help themselves as well as to be a practical life adviser to people in his blood.