If you've been in an accident, the last thing you want to worry about is gathering information and dealing with accident claims.
That's where an experienced lawyer can help.
It's important to take the right steps following an accident to make sure you're protected and that you are fully compensated for the injuries someone else caused by their negligence!
In this step-by-step guide, we will walk you through what should be done in order to make a successful claim.
We'll cover everything from gathering evidence, and contacting the at-fault insurance company, to dealing with claims.
Let's get started!
Filing a Claim for Damages Begins at the Scene of the Accident
Immediately following a car accident, first make sure you and your loved ones are safe.
Pull over to a safe location
Try to keep a cool head to prevent further wrecks and injuries
Turn on hazard lights, blinkers
Position yourself behind guard rails
Stay clear of the roadway and other traffic
Ask other drivers to also turn on their blinkers and hazard lights
Seek medical attention, even if serious injuries are not immediately apparent
Render Aid if you are able
"Minor accidents" can result in major damages and injuries
A surprising number of secondary accidents and related injuries take place because approaching vehicles fail to account to the dangers associated with an accident scene – Ralph Meekins, Shelby Accident Lawyer
Once things have calmed down a bit after an auto accident, if you are able, take photos of the damage to all vehicles involved as well as the accident scene.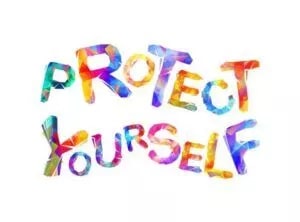 If there are any witnesses, exchange contact information.
It may be necessary for a complete police report.
Make sure to also exchange information with the other driver (other drivers) involved in the wreck.
Once you exchange information, be prepared to share information with any police officer who responds to the accident scene.
They may want it for their police report and accident report.
Car accidents can be complicated, especially for someone who arrives later and doesn't see how the accident occurred.
Get the at-fault driver's insurance information
If possible, ask if they have insurance coverage.
Exchange Names – First, Middle, and Last Name
Date of Birth
Driver's License Number
State where licensed
Home Address
Telephone Number
Email Address
Permanent Address
License Plate Number
Insurance Company Name
Insurance Policy Number
If a rental company car is involved, ask for their contact information
Be ready to provide all that same information about yourself.
What Happens if the Other Driver Doesn't Have Insurance?
If the other driver is uninsured or underinsured, you have a few different options.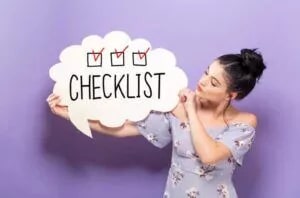 You may be able to file a claim with your own insurance company if you have uninsured/underinsured motorist protection.
You can also try and recover damages from the at-fault driver directly, but this often becomes complicated quickly.
We think the best option is to speak with an experienced car accident lawyer who will help guide you through the process and ensure that you are fairly compensated for your injuries and damages.
What Does UIM Mean in North Carolina?
Underinsured motorist (UIM) insurance protects you if you're in an accident caused by a driver who doesn't have enough insurance to cover your damages for accident claims.
If you have UIM coverage and the other driver's insurance isn't enough to cover your losses, your own UIM policy may pay for the difference up to your policy limit.
Common Injuries After an Accident
In North Carolina, all drivers are required to carry $30,000 in bodily injury liability insurance per person and $60,000 per accident.
However, this may not be enough to cover all of the damages incurred in a serious accident.
That's where UIM coverage may come in.
Given it's a relatively complicated area of law, we think it makes sense to consult with an experienced accident lawyer to discuss your legal rights and options.
What does UM Mean?
UM stands for uninsured motorist.
This is the coverage on your insurance policy that may pay for your damages if you are hit by a driver who does not have insurance.
If you are involved in an accident with an uninsured motorist, the first thing you should do is call the police and file a report.
You will need to get the other driver's information, including their name, address, phone number, and insurance information.
You should also take pictures of the damage to both vehicles.
The Most Important Thing to Do After a Wreck
When everything is said and done, getting into an accident is never fun.
You need time to recover and get over what happened to you because someone else was negligent.
Focus on getting better
Focus on your health
Focus on caring for yourself
After you have taken care of your immediate health needs, you can get a copy of the accident report, find an experienced accident lawyer in Shelby, and work on your insurance claim.
You should also keep track of any medical bills or other expenses related to the accident so that you can be reimbursed for them.
After a car crash, an attorney well versed in the law in North Carolina can work with the insurance companies and their lawyers so that you can focus on what's most important – healing.
If you have any questions or need help with your accident claim, please contact us today.
We would be happy to assist you in the claims process.
When Is the Best Time to File an Accident Claim With the At-Fault Insurance Company?
We think the timely, prompt filing of a claim is appropriate.
It's important to speak with witnesses, preserve/record evidence, and provide formal notice of a claim without delay.
Our car accident lawyers can help start the claims process and protect your legal interests.
Most insurance companies require notice that a car crash occurred as soon as practicable.
We help people throughout the process, from investigating the cause of the accident to negotiating fair and full settlement with insurance companies – Ralph Meekins, Cleveland County NC Accident Lawyer
Who Fixes My Car After an Accident?
After an accident, most people want to get their vehicle repaired as soon as possible.
Depending on the severity of the damage, you may be able to drive your car to a nearby auto body shop.
If the damage is more significant, you may need to have your car towed to the nearest repair facility.
Once your car is at the repair facility, the insurance company will ordinarily send an accident claims adjuster to assess the damage and determine how much they are willing to pay for repairs.
Are You Required to Give a Recorded Statement to Insurance Companies or Their Adjuster?
No. You are not required to give a recorded statement to an insurance company or their adjuster after an accident.
In fact, it is usually in your best interest to refrain from doing so until you've had a chance to seek legal counsel and speak with a lawyer.
Insurance companies and their adjusters are trained to ask questions that may lead you to say something that could be used against you later on.
Insurance adjusters look for comments that may help them deny your claim, such as:
I'm sorry – I wish I had seen what was happening sooner
I may have been partially at fault
I could have been going over the speed limit
I didn't see the other car coming
I don't know how this happened
I may have been able to slow down or swerve to avoid the wreck
Get the Name of Your Insurance Company and the Policy Number of the At-Fault Driver
After an accident, you will need to file a claim with the at-fault driver's insurance company.
If their insured is legally liable (at fault), their insurance company should pay for damages. . .not your insurance company.
To file a claim, you will need their insurance information and policy number.
If the at-fault driver does not have insurance, you may need to file a claim with your own insurance company.
In some instances, especially if insurance coverage is not enough to cover your damages, you may be able to make a claim under the Under-Insured Motorist coverage on your insurance policy.
Is It Ok to Take Pictures? Video?
If you are able to do so, take pictures of the damage to both (all) vehicles involved in the wreck, as well as any property damage that may have occurred.
Take multiple pictures of the different vehicles as well as the accident scene itself.
Again, taking pictures from different angles and distances can help preserve how things looked and confirm the relative vehicle positions.
Make sure to do so with great care and only if it can be done safely.
These pictures can be extremely helpful, if not dispositive when filing a claim for damages.
In the event a settlement cannot be negotiated with the carrier, accident scene photos can make a tremendous difference at trial.
While memories fade, images speak for themselves.
Indeed, if you can record video of the accident scene, the vehicles, people involved, and witnesses, that too can be extremely helpful in presenting your claim for compensation.
Get the Name of the Police Officers On-Scene
Make sure to get the name and badge number of the police officer or officers who respond to the accident, as they may be responsible for filing an accident report.
Even if only one officer files the report, other officers may be necessary witnesses to the scene, they can help explain and clarify what took place.
They may also be able to testify to what others involved tell them during the course of the investigation that may not be recorded or reflected in the accident report.
What Kind of Damages Are Allowed in North Carolina?
In North Carolina, you may be able to recover different types of damages, including things such as:
Medical expenses
Rehabilitation and Physical Therapy
Lost wages
Pain and suffering
Property damage
If you have been involved in a car accident, contact an experienced car accident lawyer to discuss your legal options.
An attorney can help you file a claim and fight for the compensation you deserve.
Ralph Meekins is a car accident lawyer who helps people throughout the process, from investigating the cause of the accident to negotiating fair and full settlements with insurance companies.
He provides tips on what to do after an accident occurs.
Will a Lawsuit Be Required?
This is a difficult question to answer.
If the other driver was clearly at fault and there are no disputed issues, then your case may be settled without filing a lawsuit.
However, if the other driver denies responsibility or if there are complex issues involved, then a lawsuit may be necessary.
An experienced personal injury attorney will be able to advise you on whether or not a lawsuit is likely to be required in your particular case.
What Is Contributory Negligence?
In North Carolina, if you are even partially at fault for an accident, you may not be able to recover any damages from the other party.
This is called contributory negligence.
It's a complicated area of law and frankly, insurance companies regularly attempt to avoid settling valid claims, improperly alleging "contrib."
Before accepting the denial of a claim based on alleged contributory negligence, seek legal counsel.
How Long Do You Have to File Suit in NC?
If you've been in an accident, you may be wondering how long you have to file a lawsuit in North Carolina.
The answer can depend on the type of accident and the injuries involved.
For car accidents, the statute of limitations is ordinarily three years from the date of the accident.
This means that you have three years to file a lawsuit against the at-fault driver.
If you don't file within that time frame, you will likely be barred from doing so.
Accident claims and filing a lawsuit are different. Filing accident claims with an insurance adjuster do NOT toll the Statute of Limitations – Ralph Meekings, Truck Accident Lawyer in Shelby NC
What Should You Do if the Insurance Company Denies Your Claim or Offers You a Low Settlement?
If the Insurance Company denies your claim, you may need to file a lawsuit against the at-fault driver.
It is important to keep in mind that insurance companies are not required to give you a fair settlement.
An insurance provider makes money by making lowball offers or denying accident claims altogether.
They clearly are not looking out for your best interests.
That's why it makes sense to get legal advice from an attorney, someone who represents you and your best interests.
Shelby Personal Injury Lawyer – Ralph Meekins
Our law firm helps clients in Cleveland County with complex, life changing legal matters including:
Wrongful Death
Spinal Cord Injuries
Traumatic Brain Injury – TBI
Trucking Accidents