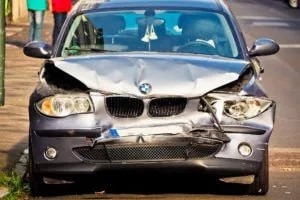 In the aftermath of a car accident, it is not uncommon for the other driver to claim that it was your fault when you firmly believe that they were responsible. This is a classic "he said, she said" situation, which can prove to be quite complicated until liability can be determined.
Disputed liability car accidents are a common headache for drivers and a frequent issue that our lawyers encounter at Teddy, Meekins & Talbert, P.L.L.C. Below is some helpful information on what to do after a "he said, she said" car accident.
Driver's Credibility
Many disputed liability – or "he said, she said" – car accident cases are determined by the credibility of testimony. Here are factors that may affect the believability:
Consistency with other evidence
Temperament and tone
Shifting or changing stories
Witness Statements
Witness statements after a car accident can be crucial. Other drivers or pedestrians on the street can state what they saw happen and verify your version of the events.
Chances are that witnesses to the accident aren't personal friends. Writing down names and contact information for these witnesses may make the difference between winning and losing "he said, she said" car accident litigation.
The Police Report
The statements provided to a law enforcement official should be clear and concise. Police officers are considered neutral and credible in the eyes of a jury and judge, so discussing the details of the accident is advised. Every aspect of the crash that proves the other driver responsible should be shared in the police report.
However, it is easy to become disoriented or confused in the moments after a crash. When contributing a description of the crash to the police report, articulate your version of the story with honesty and precision.
What If I Get Blamed for the Crash?
If you are being blamed for a car accident, your lawyer can inform you of your rights and legal options. Your lawyer can handle communication with the other driver and insurance companies, while you focus on putting your life back together after a crash.
Additionally, "he said, she said" cases do not always make it to court. After the credibility and strength of your case are weighed by your lawyer, settling with insurers may be the best option to receive the compensation you deserve.
How to Win a He Said, She Said Car Accident Case
The chances of winning a "he said, she said" car accident case is increased by a few, key elements. Judges and juries are inclined to believe police reports and neutral witnesses over having to determine the truth from competing claims.
Physical evidence and surveillance footage are also ways to prove liability that extend beyond disputed versions of the facts. Ask your lawyer if physical evidence is available for review or if they can request surveillance footage to be preserved.
How Can Teddy, Meekins & Talbert, P.L.L.C., Help Me?
If you were injured in a car accident that was not your fault, do not let the other side of the story prevail in court. Contact our North Carolina car accident attorneys without delay.
Teddy, Meekins & Talbert, P.L.L.C., is ready to stand by your side and fight for the compensation you deserve. Contact us now for a consultation.
A native North Carolinian and a fourth-generation lawyer, Ralph W. Meekins literally had the desire to help those who are not able to help themselves as well as to be a practical life adviser to people in his blood.