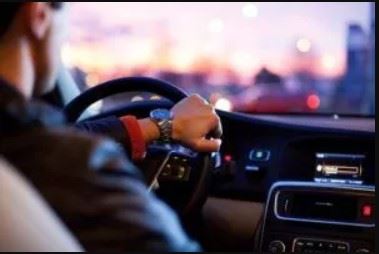 Many of us enjoy listening to music while driving, but recent research suggests that music could have more of an impact on our driving than we previously thought. Certain songs could adversely impact the safety of drivers, according to a study published this year and another earlier study.
A study by researchers at South China University of Technology found people were more likely to drive dangerously while listening to higher tempo tunes, the British automotive services company RAC Limited reported. NPR reported that a previous study from researchers at London Metropolitan University studied how drivers reacted to different playlists over 500 miles.
How Does Music Influence Drivers?
The South China University of Technology study subjected participants to 20 minutes of six-lane highway driving while playing either rock, light music, or silence. It found that higher tempo songs not only increased the number of lane changes performed, but also increased the speeds people drove.
The London Metropolitan University study found that the best tempo for safe driving was music that mimicked the human heartbeat, or roughly 60 to 80 beats per minute. Noisier songs that increase the heart rate were found to be the most dangerous.
Dangerous Types of Songs to Listen to While Driving
The South China University of Technology study found that the five most dangerous songs to listen to were:
"American Idiot" — Green Day
"Party in the USA" — Miley Cyrus
"Mr. Brightside" — The Killers
"Don't Let Me Down" — The Chainsmokers
"Born to Run" — Bruce Springsteen
"American Idiot" was dangerous because it has 189 beats per minute, according to the study.
The 10 safest songs to drive to, according to the London Metropolitan University study, included:
"Come Away With Me" — Norah Jones
"Billionaire" — Travie McCoy feat. Bruno Mars
"I'm Yours" — Jason Mraz
"The Scientist" — Coldplay
"Tiny Dancer" — Elton John
"Cry Me a River" — Justin Timberlake
"I Don't Want to Miss a Thing" — Aerosmith
"Karma Police" — Radiohead
"Never Had A Dream Come True" — S Club 7
"Skinny Love" — Bon Iver
Least Dangerous Songs to Listen to While Driving
The South China University of Technology study found that the least dangerous songs to listen to were:
"Stairway to Heaven" — Led Zeppelin
"Under the Bridge" — Red Hot Chili Peppers
"God's Plan" — Drake
"Africa" — Toto
"Location" — Khalid
Some of the most dangerous songs according to the London study included "Hey Mama" by the Black Eyed Peas, "How You Remind Me" by Nickelback, and "Heartless" by Kanye West. RAC Limited noted that "Stairway to Heaven" only has 63 beats per minute.
Hurt in a Car Accident in North Carolina? Contact Teddy, Meekins & Talbert, P.L.L.C.
If you were hurt in a car accident caused by a careless driver, they could owe you compensation for your pain, suffering, and other related expenses. Teddy, Meekins & Talbert, P.L.L.C., serves people who've been hurt in car accidents caused by reckless drivers in North Carolina.
Visit our offices in Shelby, call us, or contact us online to schedule a consultation with one of our North Carolina car accident lawyers today.
A native North Carolinian and a fourth-generation lawyer, Ralph W. Meekins literally had the desire to help those who are not able to help themselves as well as to be a practical life adviser to people in his blood.