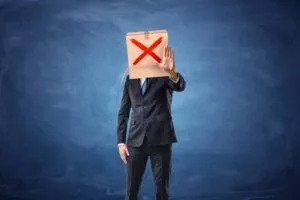 If you've been injured in a car accident, it's important to remember that your actions immediately after the crash can have a significant impact on your legal claims and ability to recover damages.
If you're not careful, you could do something that jeopardizes your case and prevents you from receiving the full financial compensation you deserve.
In this blog post, we will discuss the Top 4 Things You Should Not Do if you've been injured in a car accident in North Carolina.
Do not try to "tough it out"
One of the worst things you can do after being injured in a car accident is try to "tough it out" without seeking appropriate medical care.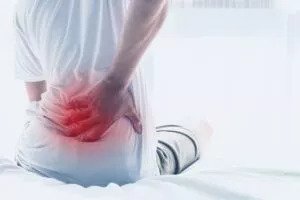 Insurance companies are in the business of making money, and all too often, they do everything they can to minimize the amount they have to pay out on claims due to a motor vehicle accident.
Even if completely legally liable for damages, the other driver's insurance company may look for ways to avoid paying an insurance claim for property damage or your personal injury.
Failing to timely seek medical treatment after a car wreck can really cause problems for your insurance claim.
That's particularly true if you wait or otherwise delay seeing a doctor (or don't ever go to a doctor) for your injuries.
Without proof of an injury and proper medical documentation, an insurance company may seek to minimize the nature, extent, and severity of the wreck – Ralph Meekins, Accident Lawyer
It's important that you seek medical attention as soon as possible after an accident, even if you don't think you've been seriously injured.
Certain injuries, such as neck and back injuries (or what some people used to call "whiplash"), may not show symptoms immediately.
The negative consequences of a wreck to your health and physical well-being can take time to develop.
By seeking medical attention right away, you'll ensure that your injuries are properly documented, and you'll be on the road to recovery sooner.
Why Can Negligence Be Hard to Prove?
Furthermore, some injuries can be made worse the longer they go without treatment.
Even if the injuries are minor, a medical expert can point you in the right direction regarding the best path toward full recovery and further give guidance on what to do if things don't seem to get better.
Motor vehicle accidents happen on a daily basis.
Some are obviously more serious than others.
There are times when car accidents seem relatively minor, but still result in serious, life-changing injuries.
Those may include things that are hard to detect, including:
Don't take the word of the insurance company, the adjuster, or anyone representing the other driver's insurance company about your rights after a motor vehicle accident.
Get to a doctor, get checked out, and make sure you're truly OK.
Thereafter, seek legal counsel to determine your legal rights and options after an accident.
Do not give a recorded statement to the insurance company
Another thing you should not do after being injured in a motor vehicle accident is give a recorded statement to the insurance company without first consulting with an attorney.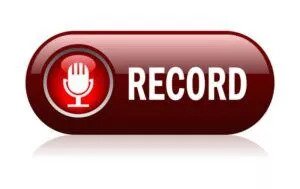 The insurance adjuster may try to get you to give a recorded statement, telling you that it's just a "routine procedure" or "for our records."
They may even make it sound like they're just trying to get your side of the story so that they can process your claim more quickly.
Rarely is that the case.
In reality, the insurance adjuster may seek to trip you up and get you to say something that could be used against you later on.
For example, if you give a recorded statement and say something like "I'm not sure what happened," or "I don't remember," or "Maybe I could have avoided the accident, I don't know," the insurance company could try to use this against you to argue that you were at fault for the accident.
Understanding the Accident Claims Process
In North Carolina, this may result in the insurance company alleging something called Contributory Negligence.
Even if you think you know what happened and didn't do anything wrong, you should still speak with an attorney before giving a recorded statement, including one with your own insurance company.
Your attorney will be able to advise you on how to answer the insurance adjuster's questions so that you don't inadvertently say something that could be used against you.
Do not sign anything without consulting with an attorney
The insurance company may ask you to sign a release of medical records or waiver of your rights after an accident.
Lawyers may refer to that as a Medical Authorization and Release.
Again, an adjuster may tell you that it's just a "routine procedure," and that by signing the release, you'll speed up the claims process.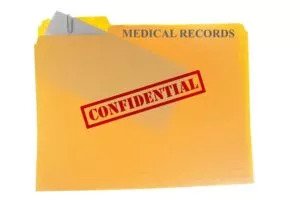 However, this is not true.
A release is actually a legal document that could give the insurance company permission to access all your medical records, even if not related to your motor vehicle accident.
Authorizing the full release of your medical records is rarely necessary to make a claim for damages.
There is no reason to allow an insurance company to snoop around your medical records. That's private. A claim can be made without giving them unfettered access to your complete medical history – Ralph Meekins, Shelby Accident Lawyer
As you might imagine, there are also types of releases that don't involve medical records.
Another type of release can involve a Waiver of Claims or Release from Liability.
That could work to release the insurance company from any liability in connection with the accident.
In other words, if you sign that type of waiver or release, you could be giving up your right to seek any type of compensation for your injuries.
You should not sign any legal documents without first consulting with an attorney to make sure that you understand what you're signing – Ralph Meekins
Do not accept a settlement offer from the insurance company without speaking to a lawyer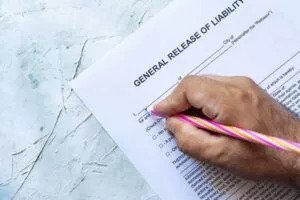 If the insurance company does make you a settlement offer, do not accept it without first consulting with an attorney.
Remember, the insurance company's goal is to minimize the amount of money they have to pay out on claims.
If they can deny a claim altogether, a claim that they should pay, it's all the more profitable for them.
An adjuster may make you a lowball offer in the hopes that you'll take it without knowing any better.
A quick offer to settle and settlement, before you know the nature and extent of your injuries, can cause big problems in the future.
Without knowing better, you may be giving up your legal right to seek full and fair compensation for your injuries and future medical needs, treatment, physical therapy, permanent damages, pain, suffering, disfigurement, etc.
Healing generally takes time.
Make sure you understand the full nature of your injuries, what it may take to get better, and how long that may take.
A quick settlement is rarely in your best interests.
Ralph Meekins – Cleveland County Accident Lawyer
If you've been injured in an accident, we think the last thing you want to do is try to represent yourself in complex settlement negotiations.
You should focus of getting healthy. Let us take on the burden of dealing with the insurance company and their adjusters.
The insurance company will have its own lawyers who are experienced in personal injury cases.
You should level the playing field by having your own experienced attorney on your side.
After decades of helping people, we understand how to deal with the insurance company and their lawyers.
We will fully investigate your case, gather evidence, and present a thorough, comprehensive settlement package.
At the law offices of Teddy, Meekins, and Talbert PLLC, we have substantial experience handling personal injury cases, including car accidents, trucking accidents, and Workers' Compensation Claims.
We will fight for your rights and the full and fair compensation that you deserve.
Call us today at (704) 396-5155 or contact us online to schedule a consultation.
We serve clients who have been injured due to the negligence of others in Shelby, Gastonia, Lincolnton, and throughout North Carolina.
A native North Carolinian and a fourth-generation lawyer, Ralph W. Meekins literally had the desire to help those who are not able to help themselves as well as to be a practical life adviser to people in his blood.