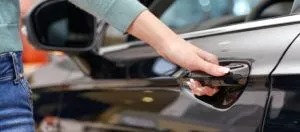 Car accidents happen every day. Many of these "fender benders" do not cause serious injuries, and instead result in only minor damage to the vehicles. Scratched paint, dented bumpers, and other dings are not incredibly serious. People often wonder, "Do I have to report this type of minor accident?"
Should I Call the Police After a Fender Bender?
If you are involved in an accident that did not result in injuries or major property damage, you still may be required to report it to police. Depending on where you live and the particular circumstances of the accident, you may wish to notify law enforcement voluntarily, or you may be required to by law. In North Carolina, it is mandatory to report accidents that involve death, injury, or more than $1,000 in property damage to police, the sheriff's office, or highway patrol.
Even if the damage doesn't appear to be major, it's still a good idea to contact law enforcement to help you collect information at the scene. After a collision, the other driver may be angry, uncooperative, or may not wish to involve their insurance in any damage claims. In some cases, the other driver may be uninsured or underinsured. If this is the case, police can ticket the driver for noncompliance and will document the incident so that you can file an insurance claim with your own provider.
It is important to remember that it is illegal to leave the scene of any accident no matter how minor it may seem. You must stop, render aid to anyone who is hurt, and exchange insurance information with the other parties involved.
Do I Need to Report a Fender Bender Accident to My Insurance Company?
After a fender bender, it's not uncommon for someone to ask if they can pay out-of-pocket for damage to your vehicle, and not notify the insurance companies. While it may be tempting to do so to prevent your insurance premium from increasing, it is usually not a good idea in the long run.
Insurance companies require policyholders to report any accidents they are involved in, regardless of severity. If you ignore this policy, you risk losing the protection that you pay a premium for. The damage to your vehicle may not seem severe at the scene but may later prove to be much worse than you initially estimated.
Certain injuries, like whiplash or back injuries, may not be readily apparent and may develop or worsen over time. If you don't immediately report the accident to your insurance provider, they may deny you coverage, which may ultimately cost you quite a bit more than a slight increase in your insurance premium.
Get Help from Dedicated North Carolina Car Accident Lawyers
The North Carolina car accident lawyers at Teddy, Meekins & Talbert, P.L.L.C., are ready to help you if you've been involved in an accident. Let our lawyers deal with the insurance companies for you and make sure that your interests are protected following an accident. We are here to help, so contact us by phone or online today. The consultation is free and comes with no strings attached.