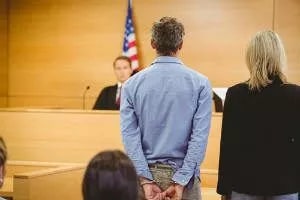 After being charged with a crime in North Carolina, you need to take steps to protect yourself. That includes hiring an experienced North Carolina criminal defense attorney. However, before you hire someone to represent you throughout the criminal process, it is a smart idea to know what to look for in a criminal defense lawyer and decide on questions to ask a criminal lawyer in an interview.
Questions to Ask a Criminal Defense Attorney
You might want to begin your first meeting by asking the criminal defense lawyer a few questions about his or her job. Some good questions to ask are:
Questions to Ask a Criminal Defense Lawyer About the Criminal Justice Process
You should also feel free to ask the criminal attorney questions about the criminal justice process and your case specifically. Some questions that may pertain to you include:
What to Look For in a Criminal Defense Lawyer
When deciding whether to hire a criminal defense attorney, you should take into consideration:
Contact the Offices of Teddy, Meekins & Talbert, P.L.L.C., Today
There are dozens of questions to ask a criminal defense attorney after you've been charged with a crime. At the law offices of Teddy, Meekins & Talbert, P.L.L.C., we know what you're going through and how important the answers to those questions are.
When you call us, we will immediately schedule your initial case consultation at a time and location that works for you - we can travel to where you are, including a jail. If you decide to move forward with our services, we will fight fiercely in your defense.
Please call us today to schedule your initial consultation. You can also contact us using our online form.
We Specialize in Criminal Defense Areas Of: