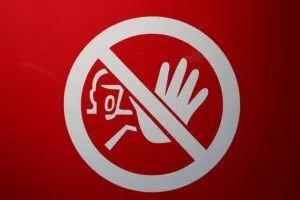 Entering someone's private property without permission sometimes seems like no big deal. You might not even see a "private property" sign. No matter how easy it is to wander into someone else's space, it can still be considered a crime under North Carolina state law.
But it's important to know that there are many types of trespassing in NC. At Teddy, Meekins & Talbert, P.L.L.C., our dedicated attorneys are prepared to defend you if you face criminal trespass charges. If you've been accused of trespassing, contact us for a consultation.
What Is Considered Criminal Trespassing in North Carolina?
It may seem like you know exactly what "trespassing" means. But can you answer the question, "What is criminal trespassing in North Carolina?" Our state has its own definitions. Basically, trespassing is entering and possibly lingering on someone else's property without their permission.
Anytime you've crossed a property's boundary line that is marked or distinguished by a barrier, you could be trespassing. If you're accused of it, our lawyers can defend your rights.
North Carolina Criminal Trespass Laws
The state of North Carolina has codified various kinds of trespassing. Under North Carolina General Statutes Section 14-159.11-13, the levels of trespassing ascend from second-degree misdemeanor to first-degree felony.
The law differentiates these kinds of trespassing by how you enter the property. It also assigns different punishments to each different level.
Degrees and Types of Trespassing in North Carolina
The no trespassing laws in North Carolina cover a range of different levels, depending on the circumstances.
Second Degree – A lesser charge, resulting in a Class 3 misdemeanor. This charge usually results from trespassing on a property marked only with a sign or when the owner told you to leave.
First Degree – A Class 2 misdemeanor. This is a more serious charge reserved for when you trespass by entering a building or enclosed space, like a fenced yard.
Domestic – A Class 1 misdemeanor. This type involves someone trespassing on a property owned by someone they were involved in a domestic dispute with, like recently divorced partners.
Felony – A Class H or I felony. This kind of trespassing is reserved for infractions which put anyone at risk of injury or reentering a property after being removed.
Forcible – This type of trespass involves threat or use of force, or refusing to leave after being ordered to.
Breaking and Entering – A Class D, E, G, or H felony. These kinds of trespassing involve breaking into a home or building, usually with the intent to commit larceny or another crime.
Each of these North Carolina trespassing statutes could result in different penalties. You need an attorney to evaluate your case if you face any trespassing charges.
What to Do If You Are Charged or Accused of Trespassing in Shelby
If you find yourself charged or accused of trespassing, you should think about your safety and your legal rights.
First, remove yourself from the private property if you haven't already left.
Second, cooperate with any authorities. Don't resist. Resisting arrest can result in another charge on top of trespassing.
Third, remember that you don't need to say anything at all to the police or any other authorities. You should identify yourself, but don't talk about what happened or try to argue.
Call a lawyer instead. Ours at Teddy, Meekins & Talbert are a great option.
Contact Teddy, Meekins & Talbert, P.L.L.C., for Help with Your Criminal Trespassing Case
Don't try to defend yourself on trespassing accusations or charges. You deserve qualified, competent legal representation. Our knowledgeable North Carolina criminal defense lawyers are ready to provide that for you. Contact us today.
A lifelong resident of Shelby, North Carolina, David Teddy was raised with a strong desire to help the people of the community he grew up in. It was this desire to help others along with his appreciation of the art of debate that first spurred his drive to practice law.