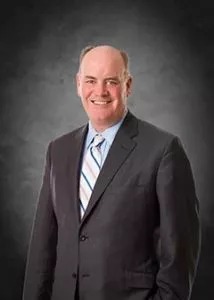 On June 2, 2020, the North Carolina State Bar recertified David Teddy as a specialist in North Carolina Criminal Law. Mr. Teddy has held a criminal law specialist certification from the North Carolina State Bar since 1999. Mr. Teddy's fellow partner, Daniel Talbert is the only other member of the private defense bar for the 27-B judicial district consisting of Cleveland and Lincoln Counties to hold this important distinction.
David Teddy's Criminal Defense Background & Credentials
As a lifelong resident of Shelby, North Carolina, Mr. Teddy has practiced law in Cleveland County for over 30 years. Mr. Teddy has dedicated his entire legal career to standing up for the rights of the accused. He has advocated for clients on a wide range of criminal cases, including driving while impaired and other traffic matters, felony drug cases, assaults, robbery, kidnapping and other serious criminal felony charges.
Mr. Teddy received his law degree from the Campbell University and his B.S. in Business Administration with honors from the University of Tennessee.
Recently, Mr. Teddy completed an 8-year term as a member of the North Carolina Indigent Defense Services Commission where he served as Chair during his final year. Mr. Teddy was also recently honored by the N.C. State Bar with the John B. McMillan service award.
Mr. Teddy is a former President of the North Carolina Advocates of Justice, an association of more than 2500 legal professionals dedicated to empowering a strong community of trial lawyers by protecting people, preventing injustice and promoting fairness in all aspects of the criminal and civil justice system. Mr. Teddy is also a member of the National Association of Criminal Defense Lawyers, the North Carolina Bar Association, and the National College of DUI Defense.
Mr. Teddy speaks regularly at continuing legal education law seminars across North Carolina on a wide variety of legal issues such as unlawful traffic stops, unreasonable search and seizure, legal defenses to the offense of driving while impaired and other topics to assist North Carolina trial lawyers with protecting the rights of their clients. Mr. Teddy is the author of the first and second editions of the N.C. DWI Trial Notebook used by North Carolina defense attorneys to help clients accused of driving while impaired.
About the North Carolina State Bar
The North Carolina State Bar uses specialist certifications to help members of the public identify attorneys with special skills, abilities, and knowledge in specific practice areas, such as criminal law. To achieve the distinction as a specialist, a lawyer must devote a substantial portion of their time to a specific type of law.
This includes working in their area of specialization for at least five years, passing a written exam, and completing ongoing specialty-focused legal education training. They must also receive favorable evaluations from their legal peers, including judges and other lawyers.
To view a list of lawyers with specializations in a specific practice area or to find additional information on North Carolina's program for legal specialization, please call the North Carolina State Bar at 919-828-4610 or visit the Bar's Legal Specialization website at https://www.nclawspecialists.gov/.
Contact Criminal Defense Attorney David Today Today!
If you have been accused of a crime and need help in Western North Carolina, call David Teddy at (704) 396-5155 and get the entire Teddy, Meekins & Talbert, P.L.L.C., legal team on your side.
Mr. Talbert focuses his practice on trial litigation (both criminal defense and family law). His service to the legal community has been once again his service to the community reflects his dedication to helping others and a desire to make the profession the noble and honorable one it was designed to be.