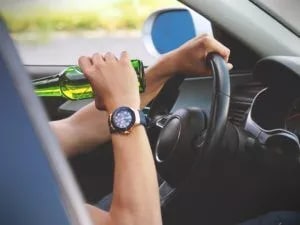 Living without a license after a driving while impaired (DWI) charge can be incredibly difficult in North Carolina. David R. Teddy of Teddy, Meekins & Talbert, P.L.L.C., is experienced working with DWI cases, as he wrote the original version of The DWI Trial Notebook in 2005. Also, handling so many of these cases, he knows how DWIs can dramatically affect your work, family, and personal life.
DUI License Suspension in North Carolina
Law enforcement and the courts in North Carolina take driving while impaired allegations seriously. According to the Department of Motor Vehicles (DMV), your license could be suspended if you are arrested and charged with:
Driving with a blood alcohol concentration of 0.08% for individuals who are 21 years or older
Driving with a BAC of 0.04% for commercial drivers
Any concentration of alcohol for individuals under the age of 21
Driving with a BAC of 0.04% for individuals with a prior DWI conviction.
You may lose your car to the state, or you could also face charges and license suspension if you are accused of driving under the influence of illegal or prescription drugs.
Criminal Charges for Driving With a Suspended or Revoked License in North Carolina
In some cases, criminal charges can occur separately from a suspension. For instance, driving on a suspended license may be charged as a Class 1 misdemeanor, and result in a further suspension of your license.
The sentence, in this case, will depend on your driving history. If you have fewer than four convictions when facing a Class 1 misdemeanor for driving on a suspended license, you may be sentenced to between one and 45 days in jail. More than five convictions can result in up to 120 days in jail. However, a jail sentence is by no means an automatic result in this situation, particularly if you have a lawyer and no prior convictions.
Options for Getting Your License Back After a DWI in NC
After your license is suspended or revoked, you will be required to wait out the period of suspension or meet the requirements listed during the revocation. At that point, you can go to your local DMV office and pay a fee – usually $50, but $100 when a license is revoked for a DWI. A $50 service fee may also be applied if your license was not appropriately surrendered to the DMV. You will then be eligible to retake the required tests and apply for a new license.
If you need to drive during a suspension, you may be eligible for a limited driving permit that would allow you to drive to and from work or school, for example. If you would like to contest your suspension or revocation, it may be possible to get a hearing, which is explained in more detail below.
NC DMV Hearing Process for Your DWI
Perhaps the most frequently asked question for those dealing with living without a license is how to get a revoked license back.
Those who have had their license suspended or revoked can request an NC DMV hearing to get their license back. If successful, this will result in a reduction or removal of the suspension or revocation. Setting up a hearing is a process that involves filling out a form and paying a fee. Once a date is set, it is useful to obtain a copy of your driving record to make sure all unresolved issues are removed, such as paying any fines.
At that point, you can go before the court and make your case known for reinstating your license sooner or immediately.
How a DWI Attorney in North Carolina Can Help You Get Your Suspended License Back
Can you get your revoked license back without a lawyer? In theory, yes, but the process is more likely to be successful if you hire an attorney who understands the system and can stand up for you. With a DUI lawyer on your side, you can avoid the stress of dealing with bureaucracy. View our resources page to determine what kind of cases are similar to your own. Also, 2 of the criminal lawyers at Teddy, Meekins & Talbert, P.L.L.C., are NC Bd. Certified Criminal Specialists, which is important to keep in mind when selecting a DWI attorney.
The experienced DWI lawyers at Teddy, Meekins & Talbert, P.L.L.C., have helped many individuals regain their driving privileges in order to return to the life they are accustomed to. If you are struggling with a license suspension or revocation, contact us today for assistance.
A native North Carolinian and a fourth-generation lawyer, Ralph W. Meekins literally had the desire to help those who are not able to help themselves as well as to be a practical life adviser to people in his blood.